TALENT MANAGEMENT AND LEADERSHIP DEVELOPMENT
Know you have a team that can tackle the challenges of tomorrow using our unique assessment process
EVERYONE MOVING IN SAME DIRECTION
NEXT GEN LEADERSHIP READY TO GO
Understanding Behavior and the Correlation to Using Assessments:Why our Process is Unique and Proprietary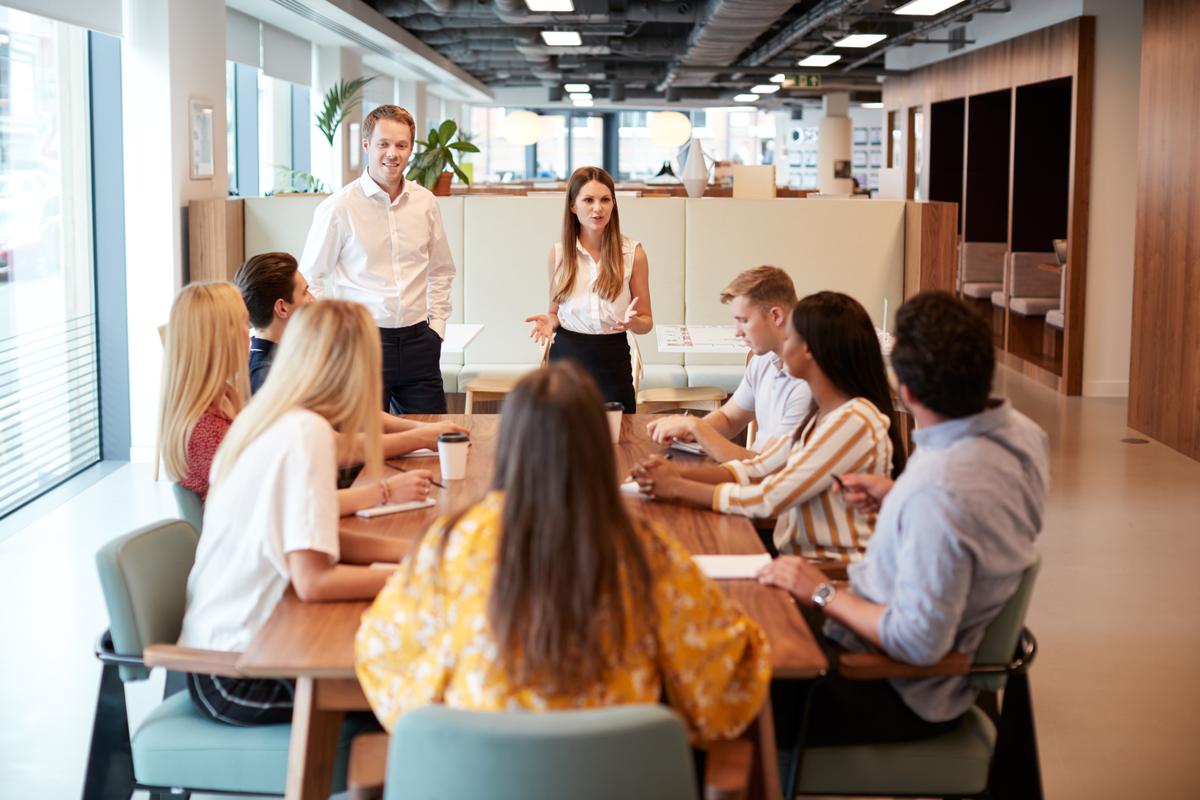 Exploring The World Of Assessments
We start with the premise that there is no JD Power and Associates rating and ranking system to rate and rank the different assessments on the market, and there are a slew of them.
So, how would you go about analyzing the simple from the sophisticated? Well, you can't, unless you know what you are looking for. DiSC, Predictive Index, MBTI, Birkman – the list is endless.
What are the differences and what should you use to optimize results? In this podcast we break down the difference between what differentiates a simple assessment from a more sophisticated assessment and what to look for when selecting an assessment as well as the practitioner to support you.
Study after study shows that behavior is the single biggest predictor of performance. Think of the difference between why we hire and why we fire, We hire for skills, work history, education and personal chemistry, but we fire for a whole different set of reasons and most if not all track back to some type behavior that impacts performance.
So, if behavior is the single biggest predictor of performance and behavior (inappropriate behavior, more specifically) is why we fire, then why don't more companies use some type of behavioral assessment to look at a candidate's behavior before they hire? In this podcast we look further into the dynamics of behavior and job fit.
Normal Vs Abnormal Behavior
Three to six months is about the time it takes to see a person's true colors emerge, from the time they were interviewed until the probation period is about to or has ended. By then it's probably too late. Behavior is far too complex to reduce it into 4 categories and understand the complexities that exist within us.
The vast majority of assessments on the market are 4 dimensional and only measure normal behavior. Additionally, the reports that are generated read more like a horoscope. That's because the simple assessments on the market are not sophisticated enough to measure behavior in a broader context or deeply enough to predict abnormal behavior.
It's the abnormal behavior that get people terminated. In this podcast we explore the work of Dr. Michael Karson and his work on identifying abnormal behavior.
Predicting True Potential
Can you really predict a person's true potential using assessments? The answer is yes AND no. If you are using one of the 4 dimensional assessments on the market the answer is no, not really.
If you are using one of the more sophisticated assessments on the market your odds increase but they depend on which ones. However, If you are using a battery of assessments, your odds increase exponentially.
In this podcast we get deeper into understanding why using a battery of assessment increase the odds. As in the story of the surgeon and the scalpel, it's the surgeon that makes the difference in the end.
Make sure you are working with a skilled practitioner that understands how to use a battery of assessments and how to interpret them. You will learn all of that and more in this podcast on Understanding True Potential.
Developing World Class Leaders
by Rick Tiemann
Developing World Class Leaders by Rick Tiemann explores why the vast majority of leadership programs fail to deliver satisfactory results and what can be done to create a world-class program. It explores the guiding principles and strategies to maximize a leadership development program and is a step-by-step guide and resource for business leaders to gain an in-depth understanding of the steps necessary for success.
Newcomers can explore the scope, purpose, methods, and possibilities of building a program and they will find everything they need to get started and grow their leadership development process. Experienced leaders will appreciate how this book challenges them to think about the depth of what is required to sustain results.
Developing World Class Leaders discusses the complex nature of the work, essential skills and ways to enhance them, models for understanding the organizational terrain, ways to anticipate the challenges and avoid the pitfalls, and strategies to sustain a world class leadership development program.
Fill Out the Form Below to Request A Copy
Order Form
Fill out this form to order
your free copy of Developing World Class Leaders by Rick Tiemann
Get Help Preparing For The Future
The Executive Group will be your strategic partner in developing a plan for the future.
Unique Assessment Process
"Don't Guess, Assess" is our motto. Our unique assessment process is effective from pre-hire to succession planning.
Leadership Development Plan
The long term success of your company depends on building strong leaders and maintaining a clear structure.
Don't Get Stuck Pushing Your Plans Back
We understand how hard it is to work, grow and lead in the best of times. That's why we're here to help.
Building a strong management team isn't easy. Great leaders need training and experience. If your best leaders are ready to retire it can be difficult to see where to turn next.
As your leadership teams moves on, it's hard to keep everyone on the same page.  Especially if no one is being groomed to take the reigns.
It's important for every executive to know the importance of training the next set of leaders for their company.
Tap Into Our Knowledge And Experience
You don't have to go it alone. Partner with The Executive Group and get our years of knowledge and experience building great leaders.
Three Decades Of Experience
The Executive Group has over three decades of experience helping companies just like yours hire and develop the leaders they need.
20,000+ Talent Profiles Reviewed
In our 30+ years of operation we have reviewed over 20,000 talent profiles to find and develop great leaders for various companies.
Get Started In 4 Simple Steps
Our straight forward and transparent process allows you to find your company's future leaders.
1. Schedule A Consultation
We'll meet with you to see exactly what you need and develop a game plan that works for you and your business.
2. Get Assessment Profiles
Gain deep insight into your team and identify your high potential candidates.
3. Talent Development Plan
We work closely with you to create a customized talent development plan to shape the traits your team needs.
4. Watch Your Company Align
As your talent development plan is executed you will be able to watch in real time as your company aligns from top to bottom.
See what our customers have to say after working with The Executive Group
When I took over the Asian Operations in Shanghai, China I soon recognized I needed to build a stronger management team. I knew with Rick's background in international business, he would be the logical choice to help make this happen. Rick's concepts of management and leadership development and his understanding of the cultural differences in play within an international organization have proven valuable whenever I need to make decisions that have a major impact on my organization.
Rick has been in my corner now for almost a decade. I consider him to be a key element in my resource arsenal. Beyond his phenomenal depth of understanding of the psychological tools and instruments, it is his ability to put things into the business context that makes him such a valuable go-to resource for me.
T.B. -Director of Talent Management
Rick brings an experienced and objective perspective to strategy and leadership development. He asks the tough questions that you can't or don't always want to ask yourself. He then helps develop answers that can bring significant change and a sense of being in better control of the organization's future.
I have been working with Rick for over 6 years. The most recent 3 years have had a strong focus on coaching for Sales Management development. Through careful analysis and questioning I have been able to take Rick's suggestions and create a robust strategic sales plan. Not only has the company benefited from the focus we've created, but I have personally gained insight into how a good sales organization and process should work. By completely understanding our go-to-market strategy, Rick and I have been able to combine our sales pipeline and our internal operational strategy. This has allowed our entire organization to be more in tune with our goals for growth.
Ready To Get Started?
Give Us A Call For A Free Consultation
Growth usually takes on one of two very distinct pathways: a linear path and an exponential one. The latter sounds great, right? Just pull a few levers and watch your organization reap the benefits of exponential growth, making all of your dreams come true. Wait till that next quarterly review, you'll show them you mean business!
Except that isn't the entire story, and consistent leadership development results are better than exponential growth that isn't sustainable.
So why talk about exponential growth in the domain of creating better leaders in the workplace? Well, because it never hurts to have something to aspire to. It never hurts to see what can indeed happen when consistent action is scaled out. That's the key to making leadership development a potent component in today's fast paced business environment.
What does feedback really mean? We talk about feedback, but we know that not all feedback is created equal. Feedback should begin with empathy, which is truly understanding the other person's perspective. From there, we want to come forward with evidence that backs up the statements we're going to make to that person. Direct, professional, and straightforward is the name of the game here.
Feedback and accountability go hand in hand within the world of strategically assessing leadership strengths and weaknesses.
What Comprehensive Feedback Isn't
Sometimes it's important to highlight what something isn't before we can really start visualizing what it is constructively. If you want to build or even transform current feedback and accountability processes, here's what to avoid most:
Relying on one assessment. There is no perfect assessment, and it's critical to avoid idolizing any assessment as the One True Measure of performance

Keeping resources too narrow. This isn't about trying to use as few resources as possible. Pull out all of the tools and see what's reasonable in terms of the specific leader being refined for greater opportunities (the ultimate goal)

Don't settle for just covering strengths and weaknesses in terms of Key Performance Indicators (KPIs). Full insight requires full analysis; KPIs are just a shortcut.
Collecting quantitative data is important, but don't skip the opportunities to collect qualitative data along the way as well. For example,
Breaking Down Strategic Leadership Assessment - The Best Path Forward for Growth
In order to get the growth needed to stay competitive, it's time to go back to the drawing board. What does strategic leadership assessment look like in action? Well, the important point is that it begins with realizing the end goal: you're getting insight into an individual's makeup and identifying what their true strengths and weaknesses are. We're going back to the 3D Leadership model as one of the key foundational points of this plan.
Staying the Course
Motivation is a big topic in the business world because we're used to watching people quit. Why do people quit before they've reached the finish line? Sometimes it's a matter of not being able to visualize the end. Or perhaps it's not having enough milestones to reflect upon as they move deeper into their journey. Not everyone will finish their leadership development plan, or approach it with enthusiasm.
Reassurance isn't a bad thing, and it can help bolster morale to the point where employees buy back in. For entry-level employees, leadership development can feel impossible because they're starting their journey with a lot to cover. For the more seasoned leader, development often takes a "been there, done that" feeling.
Dive Deeper Into Refinement With Developing World Class Leaders: The Ultimate Guide to Leadership Development
Digging into the roots of better leadership development isn't an easy journey. Yet it is absolutely essential for companies of all sizes.
Did you miss the deep dive on assessments? Check out the Strategic View of Hiring podcast episode, Exploring the World of Assessments.
Check out the book store and order a copy of Developing World Class Leaders: The Ultimate Guide to Leadership Development today.
To receive a copy of our Leadership Competency Inventory, complete with 64 competencies, just send an email.